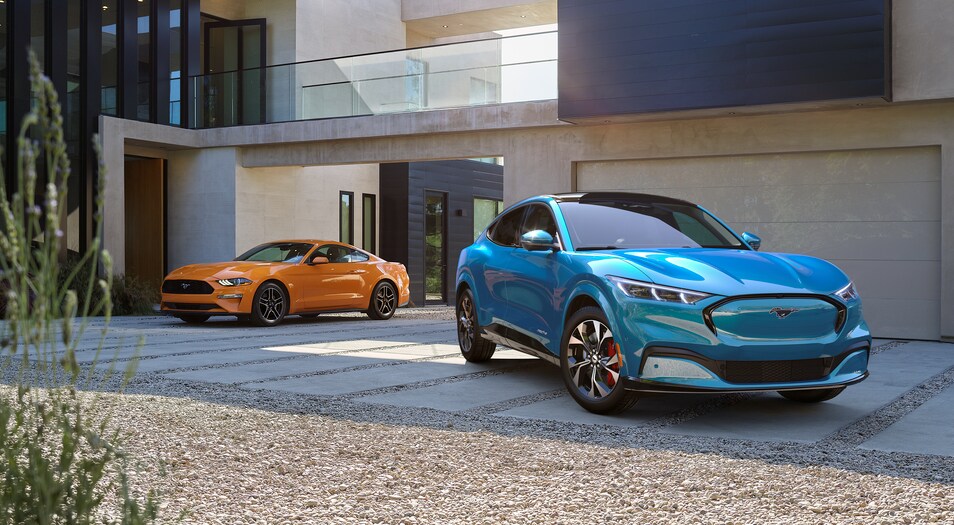 The New Ford Mustang Mach-E All Electric SUV
is Coming to the Inland Empire
The New 2021 Ford Mustang Mach-E Brings A Powerful EV Option to San Bernardino
At Fairview Ford there's a standout collection of vehicles to choose from, and soon there's going to be even more options. Coming later this year is the new Ford Mustang Mach-E which takes the classic nameplate of the iconic sports car and gives us a new and unique ride that is powered by electric motors for peak performance and excitement.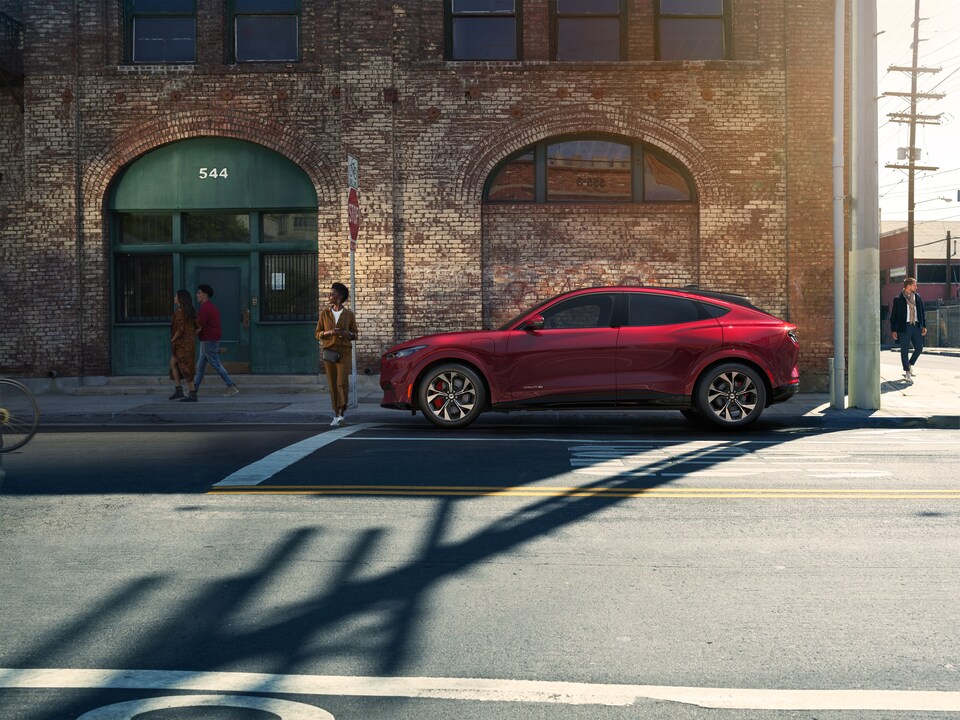 Dubbed the future of exhilaration, the Mustang Mach-E is an electric crossover which has many style cues from the Mustang in terms of overall look, while giving you the added bit of versatility you want, plus the power of a fully electric power setup. This includes two electric motors which are in the rear of the vehicle which give you a combined 255-horsepower standard, while there's also options for a 332-horsepower option, or 459-horsepower as you'll get multiple selections on the model that's right for you. The Mustang Mach-E is set to offer a 300-mile driving range that can be charged using a 150kW charger from a charging station throughout Riverside, Fontana or Redlands, or one installed in your home. It also is able to charge to get you 47 miles in 10 minutes so if you need a quick boost for drives around the area, you can get it with ease. It also offers plenty of performance, which is what you'd expect from any Mustang vehicle, as the Mustang Mach-E can go from zero-to-60 in three seconds with the most powerful engine.
Inside, there's also an available 15.5-inch display to provide all vehicle controls front and center, plus you can personalize the cabin with ambient lighting plus you're able to access plenty of technology and remotely start the vehicle with your phone if you activate selected features that are securely available on the 2021 Mustang Mach-E. You're also going to find Ford Co-Pilot360™ onboard to give you a strong sense of safety with many standard features looking out for you and keeping you alert on the road.
Reserve Your New Ford EV
More information will be coming regarding the 2021 Mustang Mach-E and its availability here at Fairview Ford serving those in Rialto and beyond. Contact us to get started and we can give you more details today!
---